...Recipes to enjoy, inspire & nourish...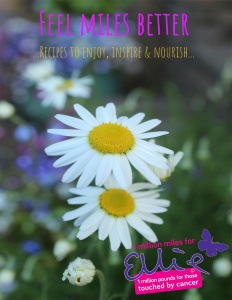 This great wee book is a selection of some delicious, healthy recipes. From soups to salads, mains, desserts, treats and extras, there are plenty of recipes to choose from.
None of the recipes are difficult, expensive, time consuming or require lots of ingredients but I can guarantee that all of them are delicious, extremely healthy and simple to make.
Introducing new foods and ingredients one step at a time is the way to go for long-lasting change; I hope that this book will inspire you to try a few new recipes, knowing that you are supporting your health with each and every one.
What's more, all of the money raised from the sale of this E-book will be donated to the 1 Million Miles For Ellie campaign.